Utilisation des cookies: Nous utilisons des cookies pour vous garantir une expérience d'utilisation optimale. Plus d'information
Câble HDMI™ optique actif, ultrafin, mâle - mâle, doré, 30 m
RÉFÉRENCE 00107602
Câble HDMI
407,00
EUR
Prix de vente TTC conseillé indicatif
Ce câble HDMI™ optique actif ultrafin est idéal pour une pose flexible et pour un raccordement peu encombrant.
Il offre un transfert parfait des images et du son grâce à sa technologie anti-interférences et insensible notamment pour les grandes longueurs.

Particularité
Matériau high-tech servant à transférer les signaux de manière fiable et protéger la fibre optique
Fiche tout en métal plaqué or dur 24 carats
Plus de détails produit
Transfert à grande vitesse des données numériques audio et vidéo entre par ex. un projecteur et un lecteur UHD 4k, etc.
Technologie optique active AOT
Anti-interférences et insensible
Avec codes d'identification pour l'appareil de lecture/écran
Fiche entièrement métallique dorée 24 carats
HDMI™ grande vitesse avec Ethernet
HDMI™ 2.0b
4k/Ultra HD/SUHD/1080p (Full HD)
Transmission 3D
HDR – Grande plage dynamique
x.v. Color et Deep Color
Dolby Vision
Canal retour audio ARC
eARC - Canal retour audio avancé
Transmission de données jusqu'à 18,0 Gbps
HRA - Audio haute résolution
DTS® Neo:X │DTS HD Master™ │DTS:X™
Dolby TrueHD™ | Dolby Atmos®
Auro-3D®
Garantie 3 ans
Test results

05+06/19
Good
"The signal quality of this flexible 50 meters cable convinced in visual testing."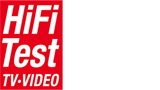 01/19
Very good; 1.1; Technical tip
"When it comes down to transmitting high-quality and high-resolution image and audio signals in a great quality from your home cinema installation at some distance, an Avinity active optical HDMI cable is the right solution. It can be mount very flexible and arranges loss-free data transfer and crystal clear images thanks to optical transmission system."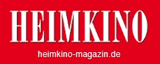 09-10/18
Outstanding; 1.1; technical tip
"If you want to transport high-grade and high-definition image and audio signals in a home cinema installation with best quality over a big distance, the Avinity active optical HDMI cable is the right solution. It can be installed very flexible and provides for loss-free data transfer and crystal clear images."

09/17
Very good
"If big cable sizes and high transmission performance is needed, a HDMI cable based on light wave technology like the one by Avinity is almost unbeatable. Besides it is light and flexible."