12/2016
Avinity loves vinyl
We present: the Avinity 'ATP-507' phono preamplifier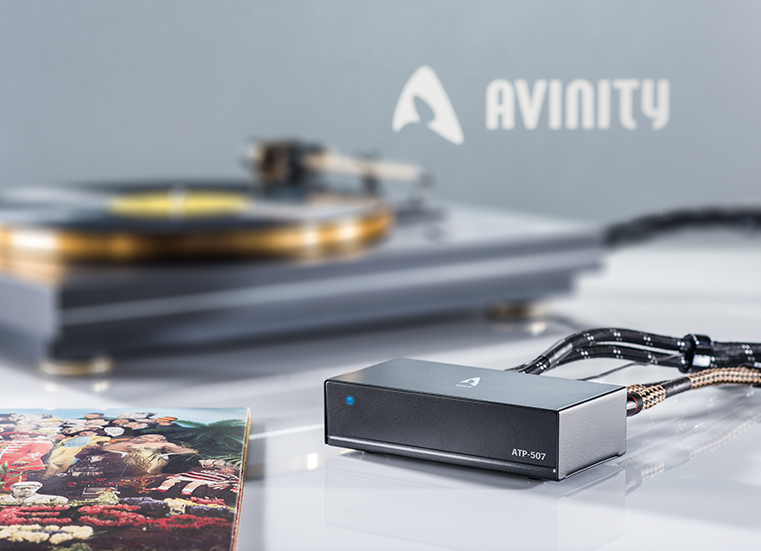 Hi-fi equipment manufacturers are developing new record players; pressing plants are struggling to meet demand for vinyl records. The trend towards record players and vinyl is still unbroken. Avinity has responded to this development with the launch of a phono preamplifier along with suitable RCA cables.
The high-quality equaliser-preamplifier 'ATP-507' is designed for record players with magnetic systems. Thanks to RIAA equalisation and optimal signal transmission, it amplifies and equalises record player signals and ensures harmonic sound characteristics. The Avinity phono preamplifier is visually impressive with its sturdy metal housing.
Ideal complementary products are the RCA stereo cable and the phono RCA cable from our Reference Class. The high-quality, quintuple-shielded RCA cables with a high proportion of silver and PCOCC wires guarantee optimum high-frequency performance and a perfect sound experience across all frequencies.
So any crackling, hissing and popping sounds should only come from the grooves on the record...