ULTRA HIGH SPEED HDMI
Ready for the future with our HDMI cables
Cables for the future
Avinity has been part of the official Premium HDMI Program for several years now. The programme was launched by HDMI Licensing LLC, which is responsible for HDMI specifications. Our close cooperation with the licensing body also puts us at the leading edge with regard to 8K and HDMI 2.1; we are among the first suppliers to be able to offer you suitable connection cables.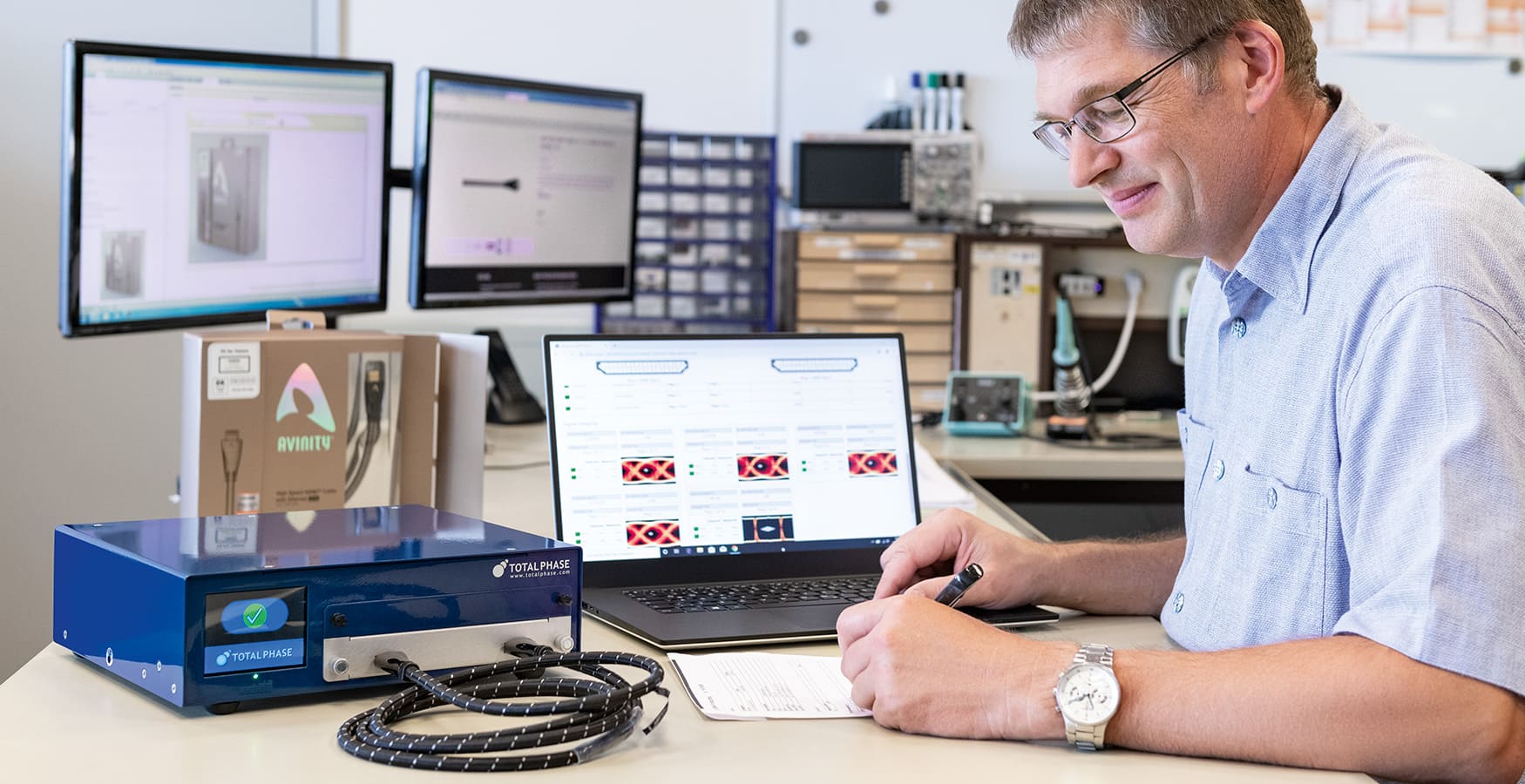 With special test procedures, we can guarantee that all HDMI 2.1 specifications are met.
Rigorously tested
Over the past few months, our colleagues from the Quality Assurance department have thoroughly familiarised themselves with the new HDMI 2.1 specifications, and have acquired a special test device. We can therefore guarantee that our cables meet all specified parameters. It has even been shown that we were ahead of our time – particularly as regards 8K. "Many of the High Speed cables from our Premium range easily meet the requirements", said Alexander Habermeyer, Deputy Head of our Quality Assurance department, when summing up the results of numerous series of tests.
Backwards compatibility guaranteed
Even if it takes some time for 8K at the full HDMI 2.1 bandwidth to gain acceptance (the 2020 Summer Olympic Games in Tokyo could help drive the technology forward), it is worthwhile investing in future-proof accessories. The cables with the HDMI 2.1 specifications are backwards compatible. However, with these cables, you are also well equipped if the input extends beyond games and cameras. The transmission speed of the Ultra High Speed cables is 48 Gbits per second; 8K signals at up to 60 Hz are transmitted, 4K signals at full 120 Hz.
Our 8K-capable HDMI cables at a glance