FULL BANDWIDTH
48 Gbps – 4k@120Hz – 8K@60Hz
Cables for the future
Avinity has been a partner to HDMI Licensing LL, the licensing body responsible for HDMI specifications, for many years. Through close cooperation with the licensing body, we are always at the cutting edge - including with regard to ultra-high-speed data transmission. This means we are officially licensed by HDMI Licensing LL.
The Ultra High Speed certification ensures that all features of HDMI 2.1 are supported, such as uncompressed 8K@60Hz, 4K@120Hz, a data transfer rate of up to 48 Gbit/s, eARC or dynamic HDR. High-contrast and colour-intensive image transmission is guaranteed. This certification, comprising a QR code and hologram, is visible on our packaging. This certification can even be scanned and a certified cable verified with the help of the HDMI Cable Certification app.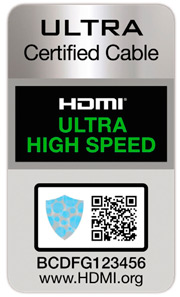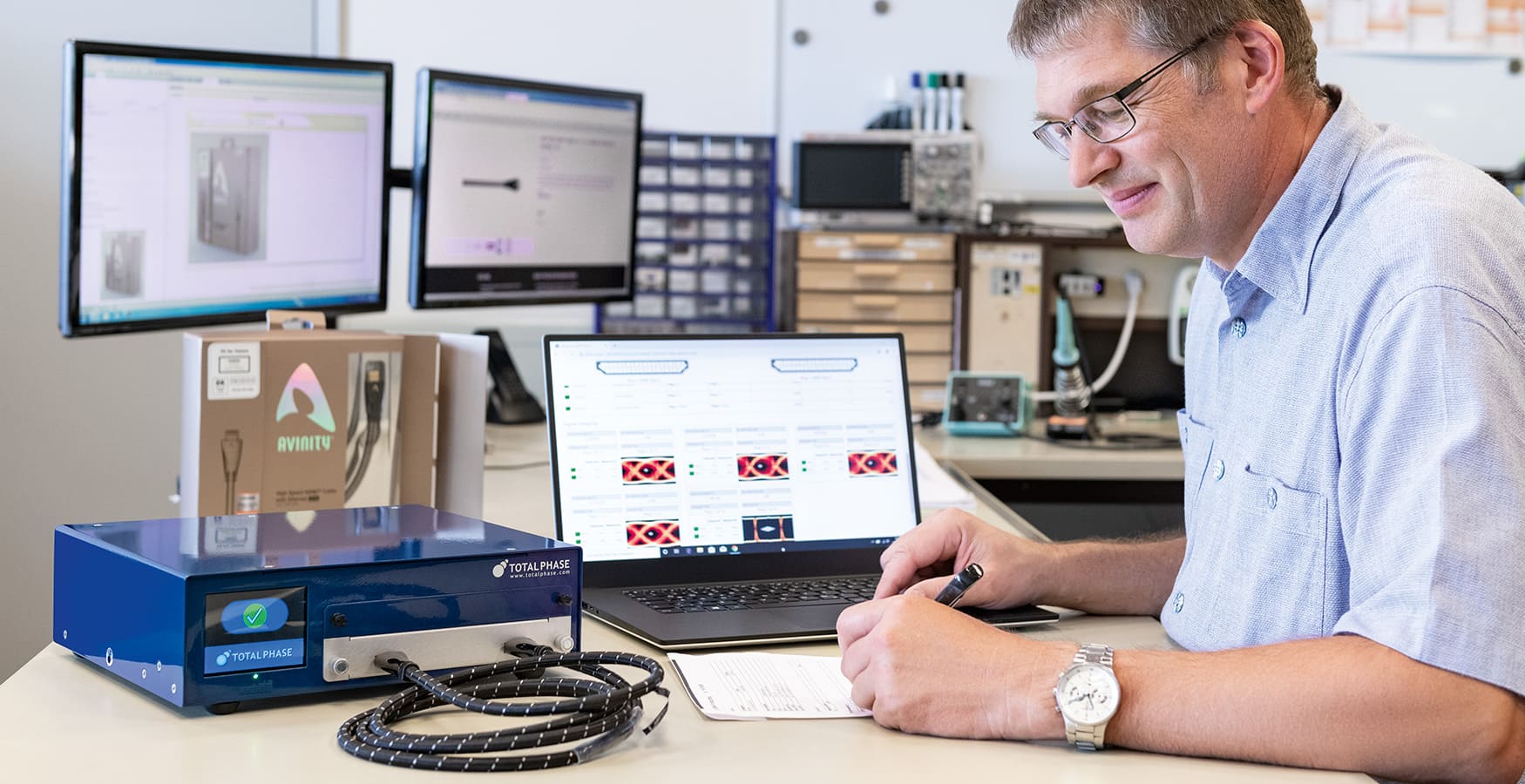 With special test procedures, we can guarantee that all HDMI 2.1 specifications are met.
Rigorously tested
Our colleagues from the Quality Assurance department have thoroughly familiarised themselves with the new HDMI 2.1 specifications, and have acquired a special test device. We can therefore guarantee that our cables meet all specified parameters. It has even been shown that we were ahead of our time – particularly as regards 8K. "Many of the High Speed cables from our Premium range easily meet the requirements", said Alexander Habermeyer, Deputy Head of our Quality Assurance department, when summing up the results of numerous series of tests.
Backwards compatibility guaranteed
Even if it takes some time for 8K at the full HDMI 2.1 bandwidth to gain acceptance, it is worthwhile investing in future-proof accessories. The cables with the HDMI 2.1 specifications are backwards compatible. However, with these cables, you are also well equipped if the input extends beyond games and cameras. The transmission speed of the Ultra High Speed cables is 48 Gbits per second; 8K signals at up to 60 Hz are transmitted, 4K signals at full 120 Hz.